---






Sample Book Pages
from "The Complete Guide to Sony's Alpha 560 and 580 DSLRs and the Alpha Mount System"
Click here to see the full Table of Contents
---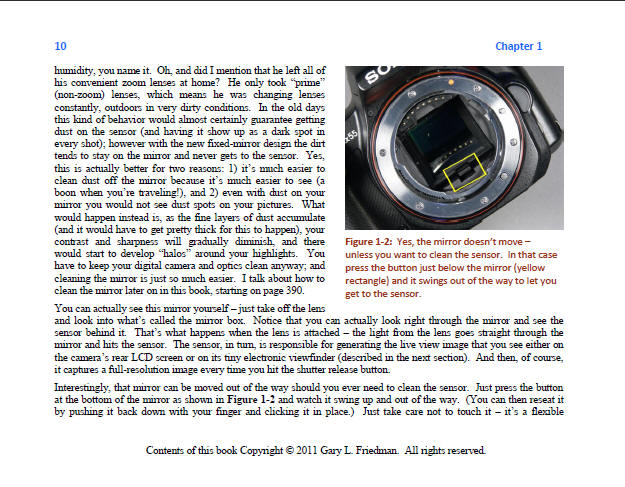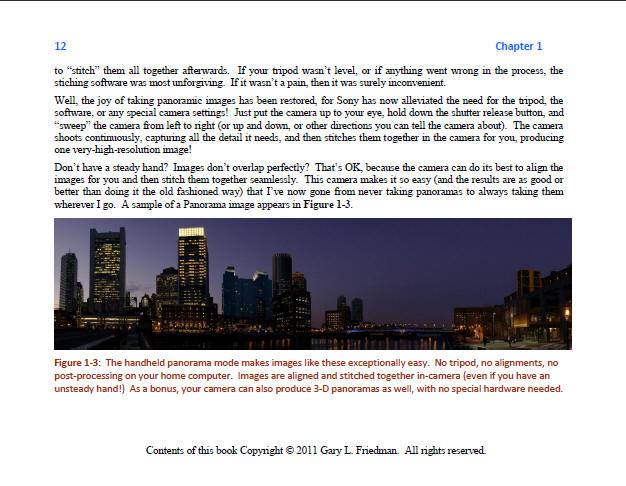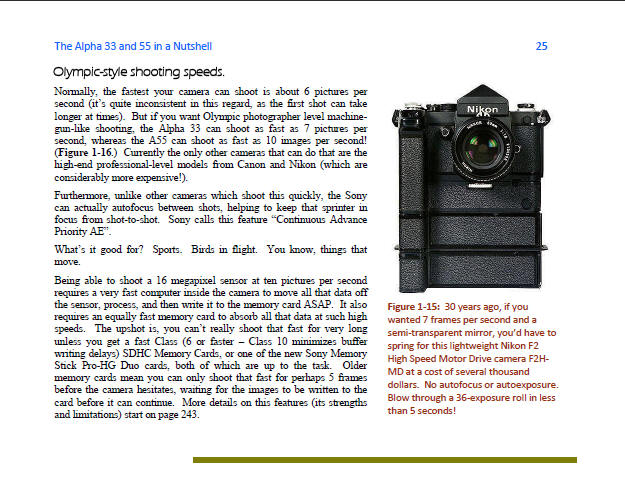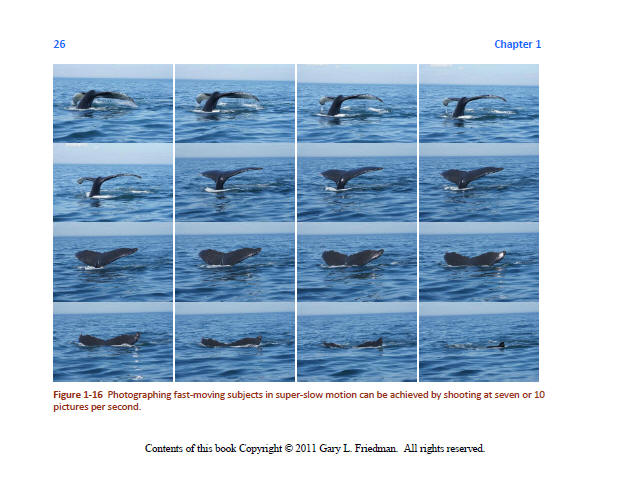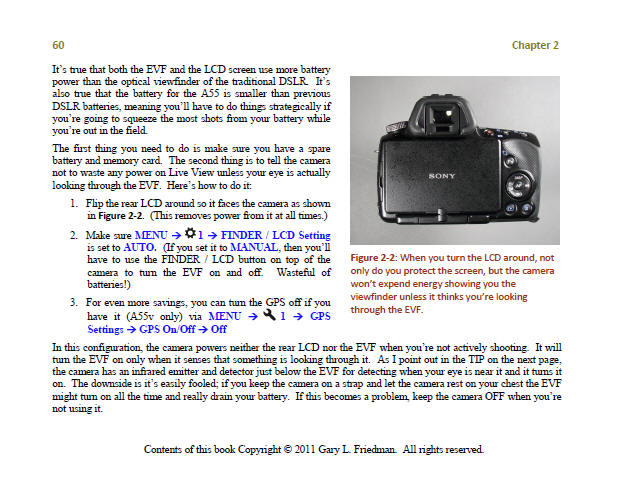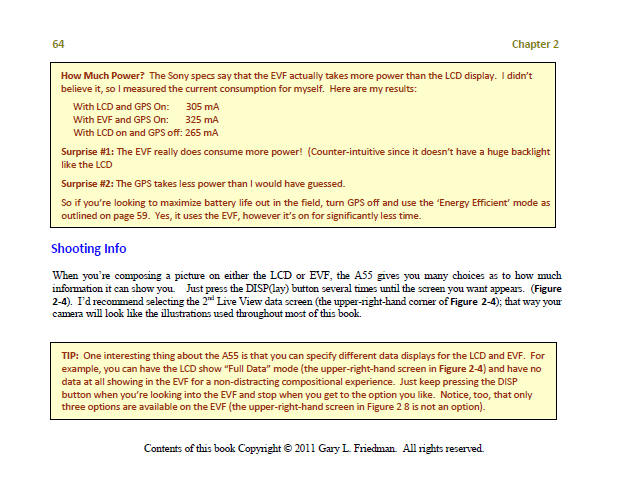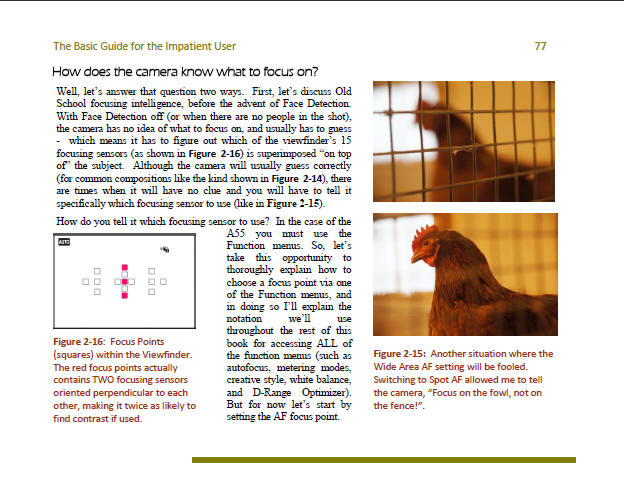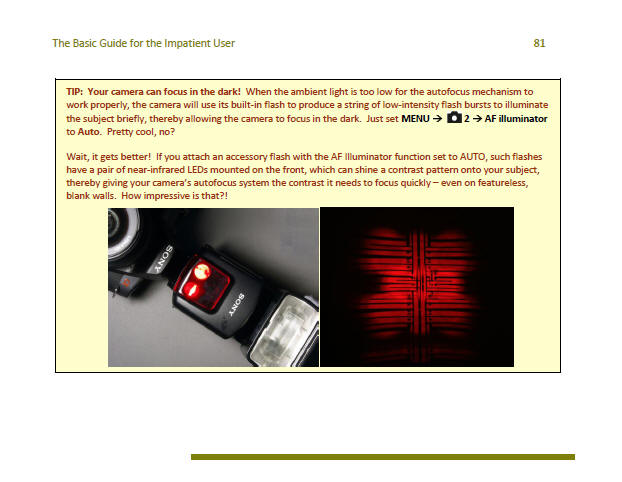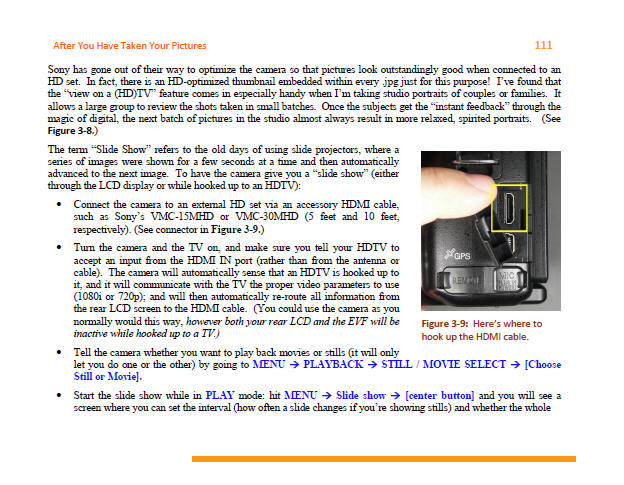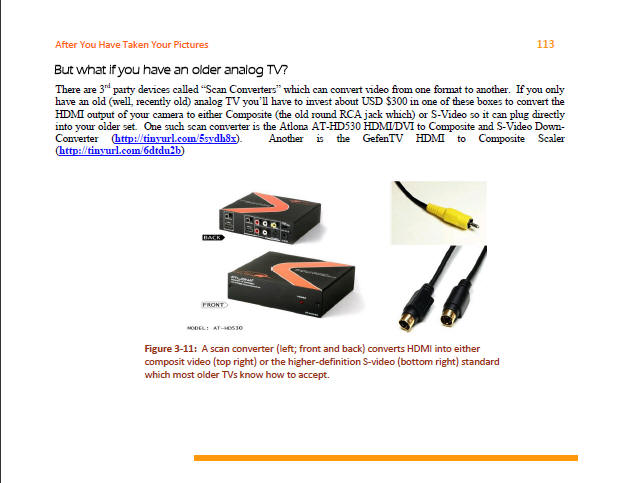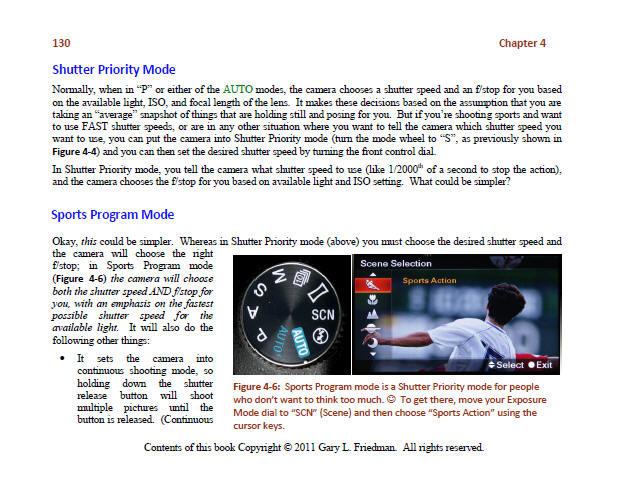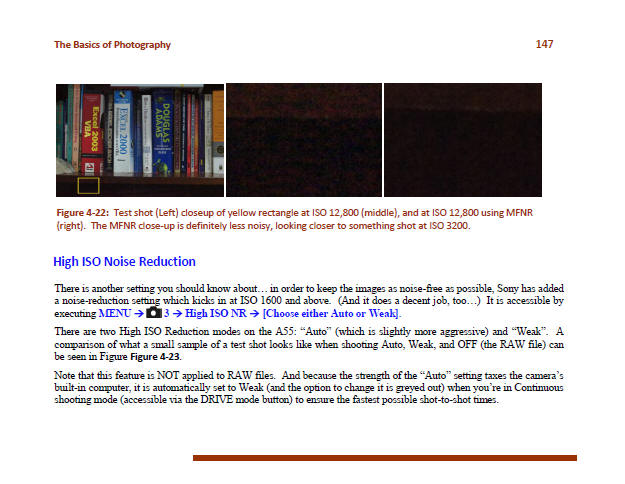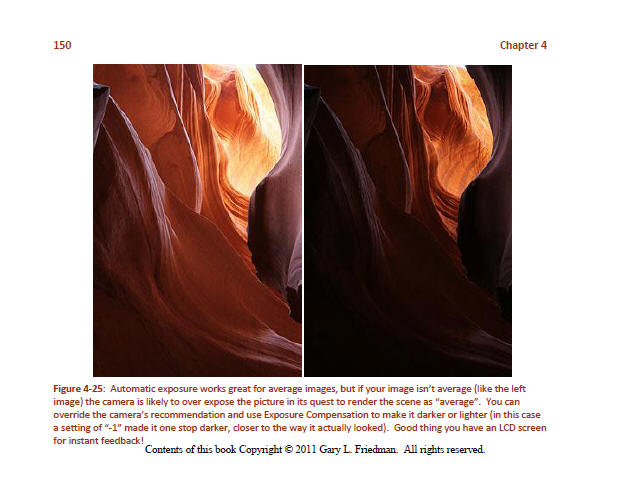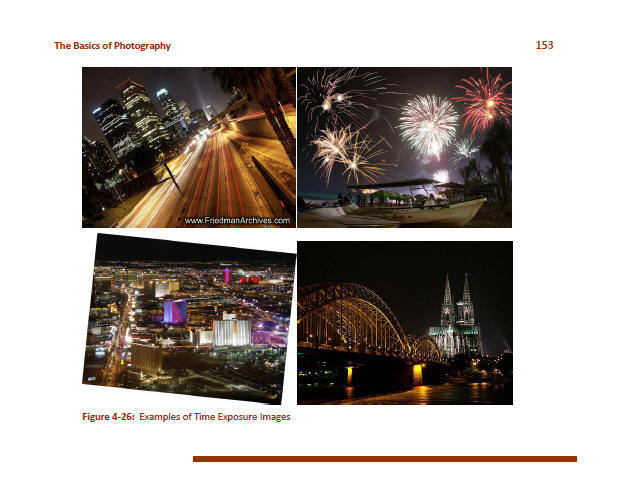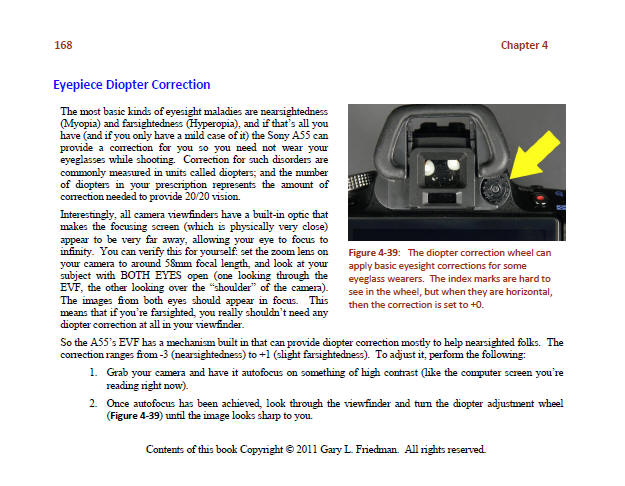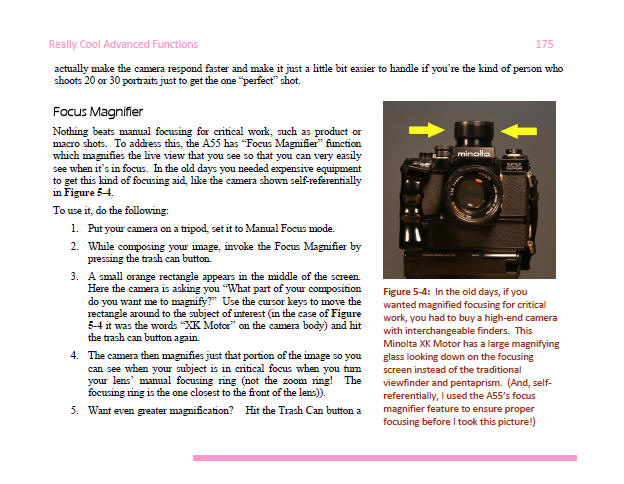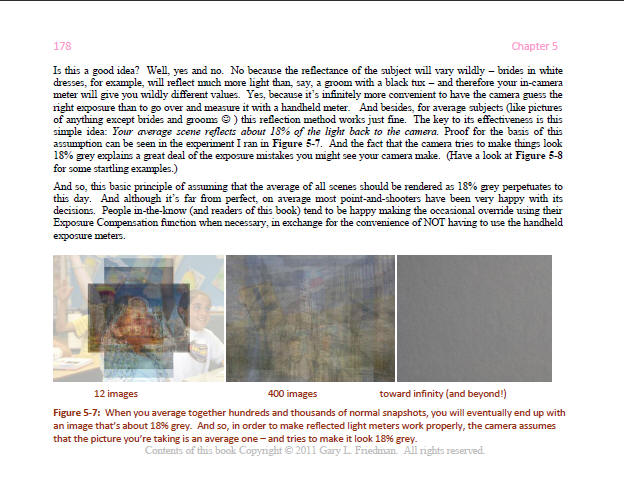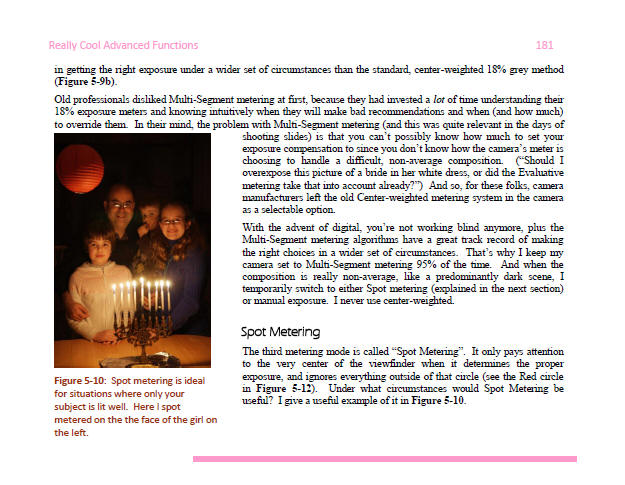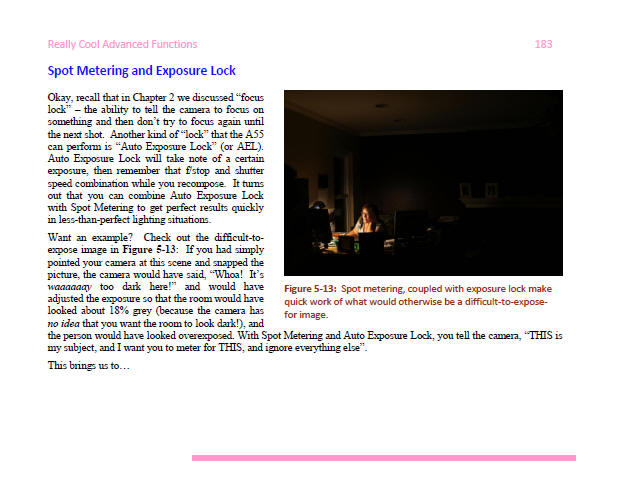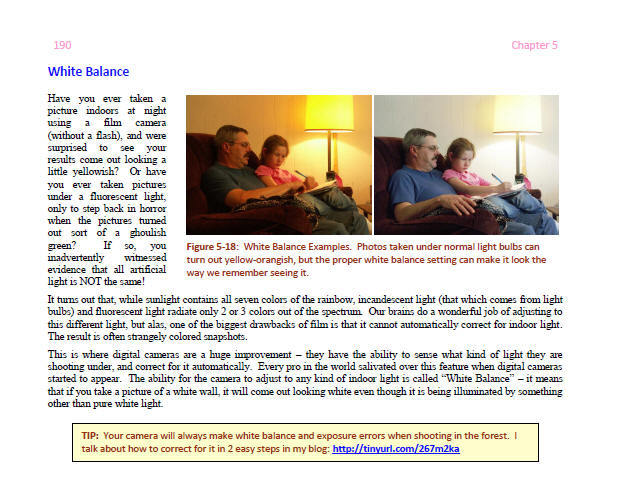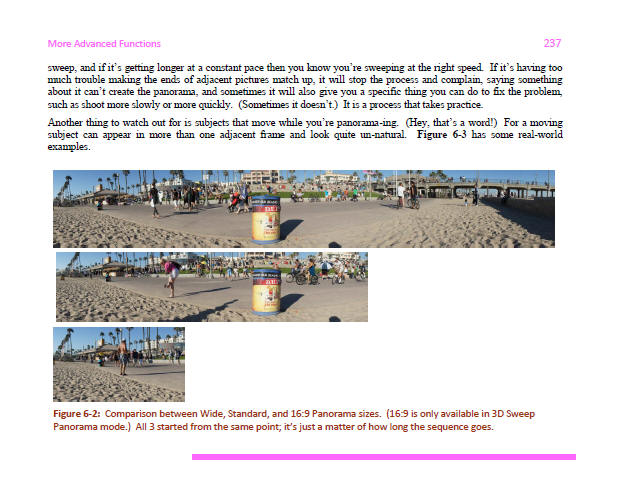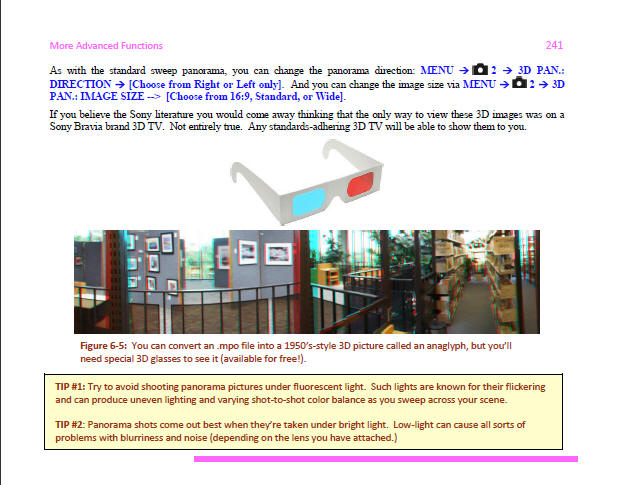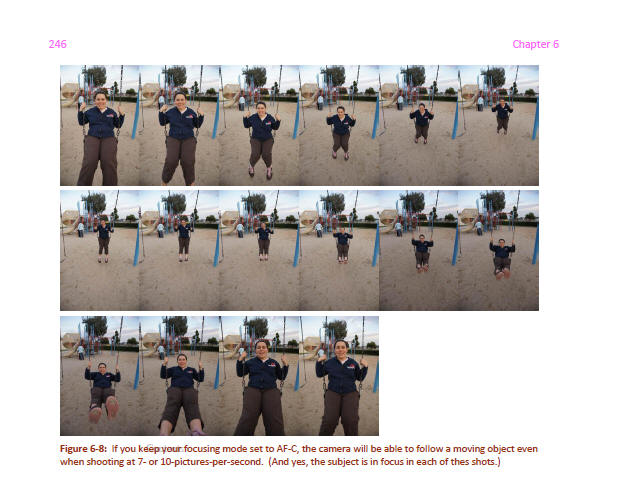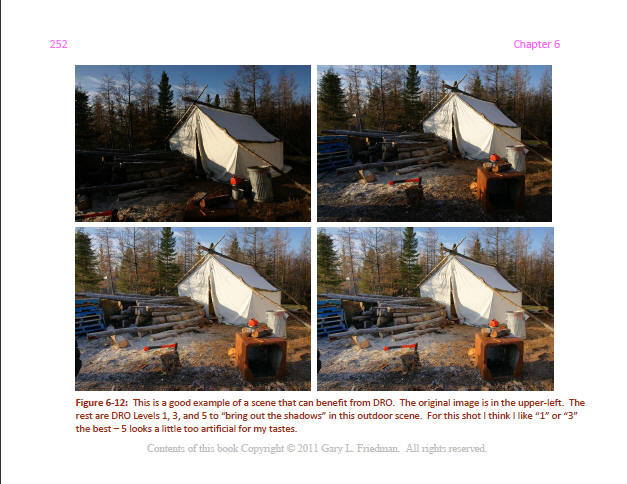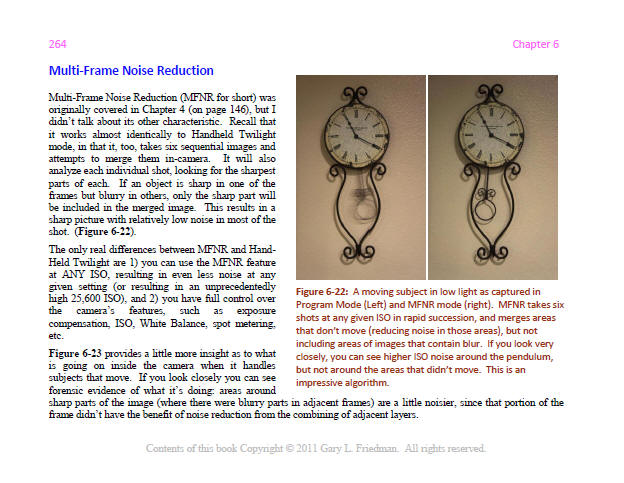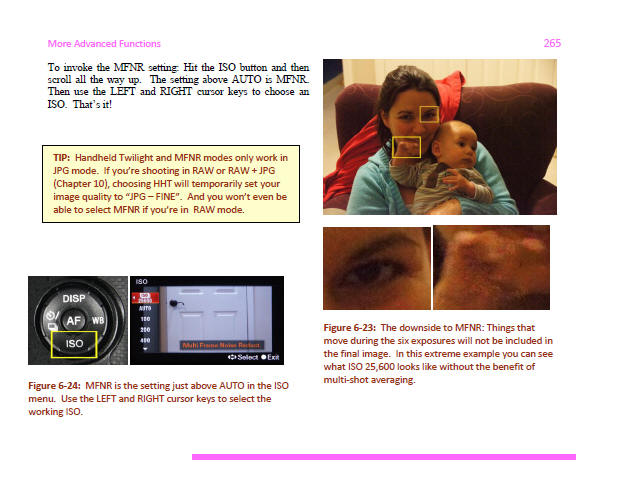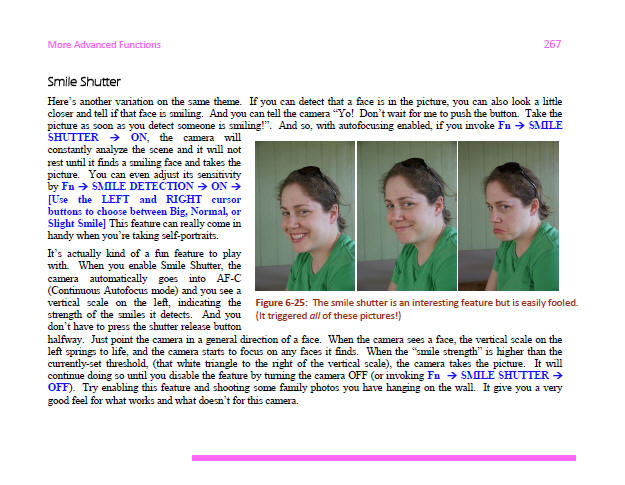 Hey, for someone who's unsure you sure are looking at a lot of pages! If you're liking what you see, then you'll be ultra-satisfied by the whole book (which you have to admit is a bargain - where else will someone explain this stuff to you so lovingly and caringly? :-) )
Download your copy now - only $26.45!
or
Buy a printed copy in Color or B&W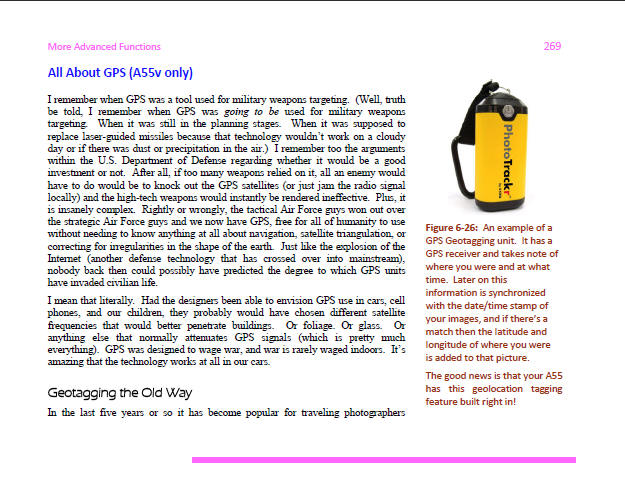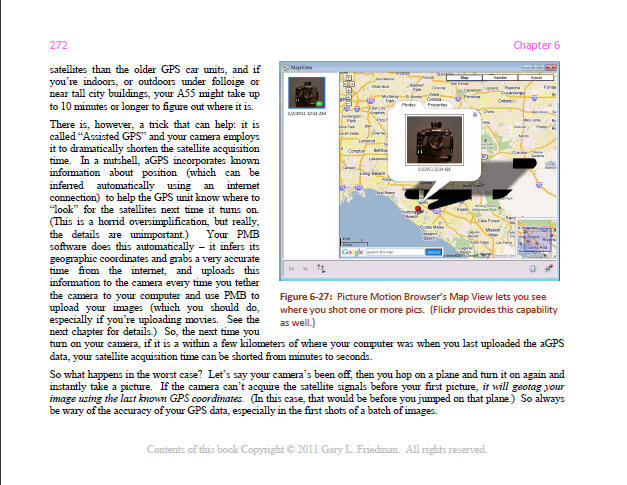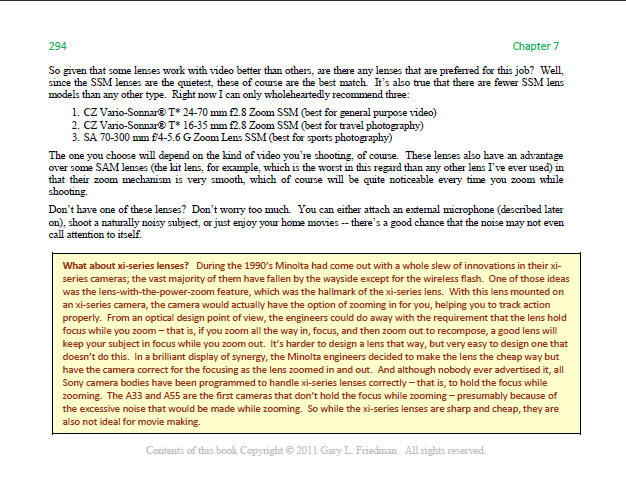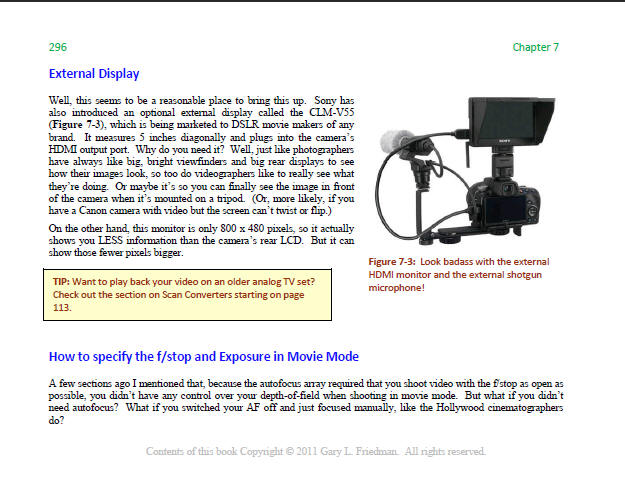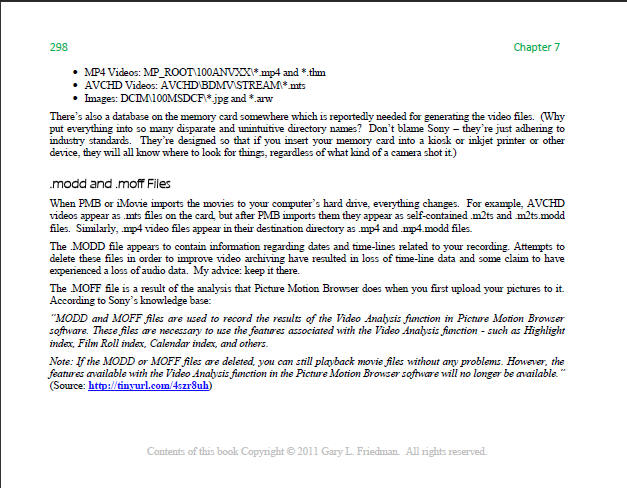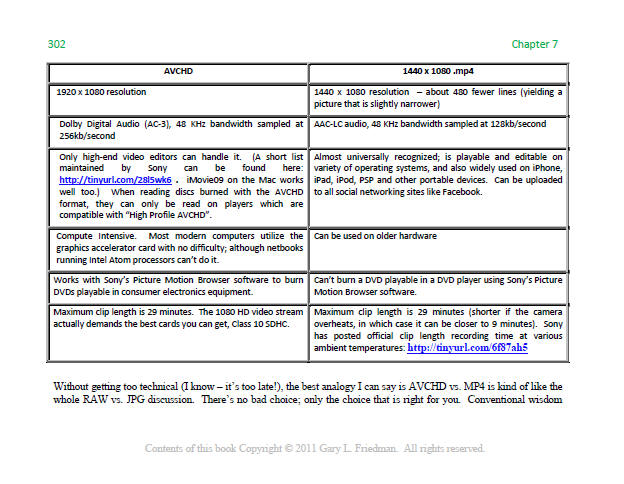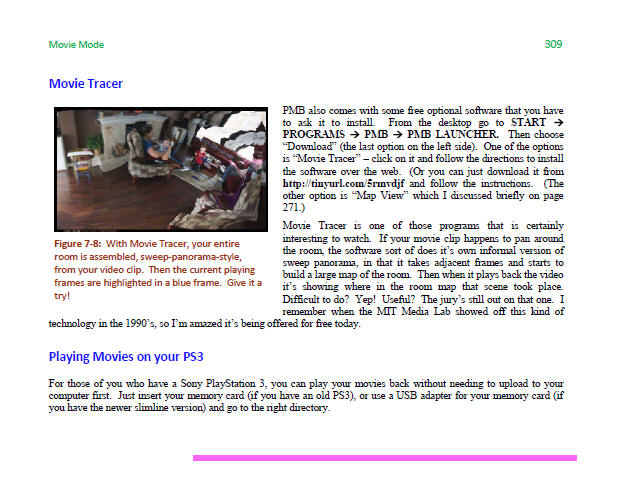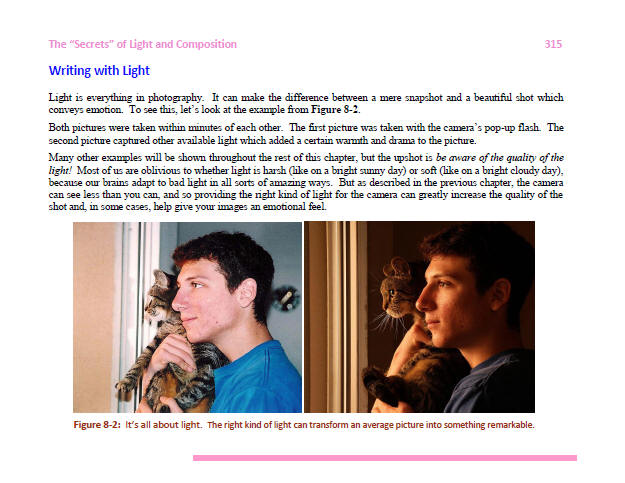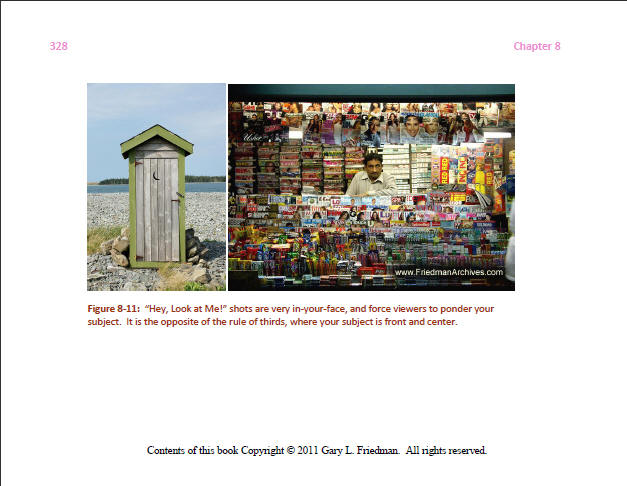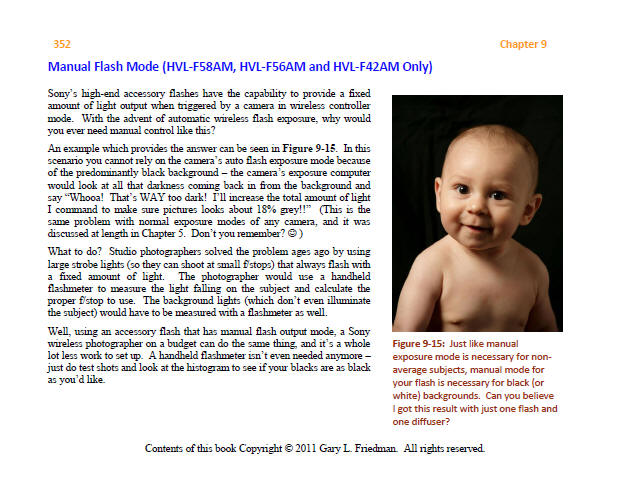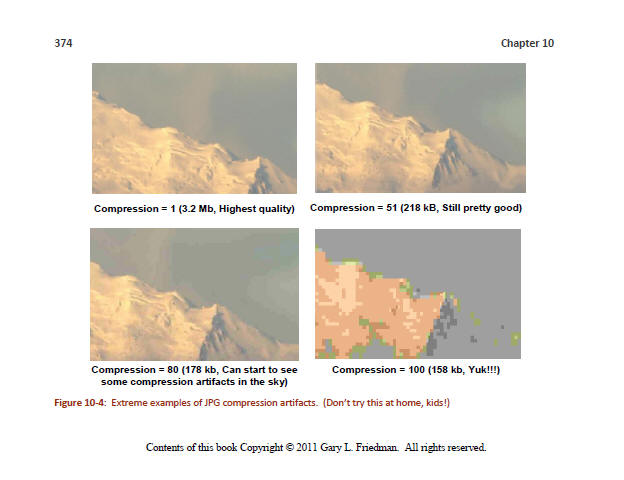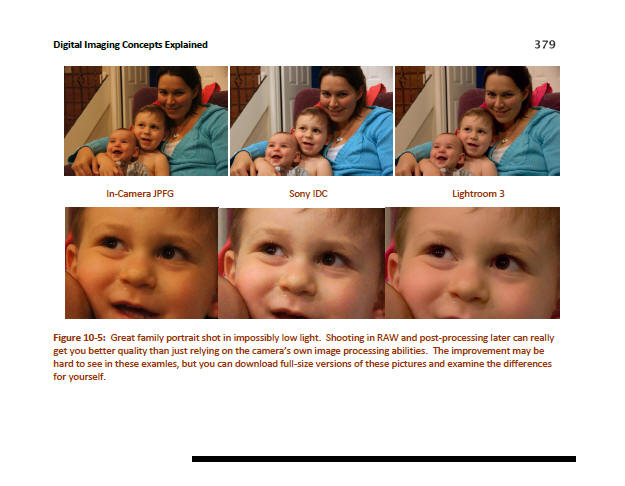 ---
Chapter 0 - Introduction
The Goals of this Book

Chapter 1 - The A33 and A55 in a Nutshell
Introduction
Major Features
A Radical New Design
HD Video with Autofocus
Two Panorama Modes
Handheld Twilight / Multi-Frame Noise Reduction
Improved Noise at High Sensitivities
Face Detection
Smile Shutter
Handheld HDR Shooting
A High-Resolution Electronic Viewfinder
A Built-in Spirit Level (Digital Level Gage)
"Friendly" Help Guide
Olympic-style shooting speeds.
Steadyshot™
Wireless flash
Dynamic Range Optimization
Scene Selection Modes and Auto+
Differences between A33 and A55
A Slightly Higher-Resolution Sensor
Built-in GPS
A Larger Memory Buffer
Some Essential History about Sony, Minolta, Konica Minolta, and Carl Zeiss
Lenses
Crop Factor
Sony and Minolta Lens Nomenclature
Frequently Asked Questions about Lenses
Summary of Chapter 1

Chapter 2 - The Basic Guide for the Impatient User
Controls
Shorthand Notation
Power Save modes
Turn Help Screens "Off"
Energy-Efficient Mode
Which Display?
Shooting Info
The Panorama Mode
AUTO setting
AUTO+ Setting
Program ("P") Mode
The "Images Remaining Counter"
Focusing Basics
How does the camera know what to focus on?
Autofocus using Face Detection
The Focusing Sensors
Autofocus (AF) / Manual Focus (MF) Switch
Single-Shot AF / Continuous AF Focusing Modes
Drive Modes
Single-Shot Advance
Continuous Advance
Self-Timer
Bracketing
White Balance Bracketing
Remote Commander Mode
Continuous Advance Priority AE
Batteries
AC Power
The Other Battery
Flash
Self-timers
Infrared Remote Commander
The "Reset" Feature
Summary of Chapter 2

Chapter 3 - After You Have Taken Your Pictures
Introduction
Viewing your Pictures while they're still in the camera
Variations on a Theme - The Display Button
Magnifying the image
Deleting an image (or multiple images)
Protecting an image
Viewing your images on an HDTV
But what if you have an older analog TV?
Slide Show using the Optional Wireless Remote Commander
Having Your Pictures Printed at a 1-Hour Photo Lab
Canceling DPOF files
Downloading Pictures to your Computer
Epilogue
Summary of Chapter 3

Chapter 4 - The Basics of Photography
Here we go…
Shutter Speeds
Shutter Priority Mode
Sports Program Mode
f/stops
Aperture Priority Mode
What you see is NOT always what you get
Depth of Field Preview
Manual Exposure Mode
SO, In Summary…
Tradeoffs
The New Help Display
ISO– How sensitive is the camera to light?
Multi-Frame Noise Reduction
High ISO Noise Reduction
Exposure Compensation
Time Exposures
The Scene Selection Modes
Sports Program Mode
Sunset Mode
Portrait Mode
Macro Mode
Landscape Mode
Night Portrait / Night View Mode
Summary of Scene Selection Modes
Eyepiece Diopter Correction
Summary of Chapter 4

Chapter 5 - Really Cool Advanced Features
Focusing Modes
Single and Continuous AF with Subject Tracking
Why Bother with Manual Focusing?
Focus Magnifier
How Your Exposure Meter Thinks
Center-weighted and Multi-Segment Metering
Spot Metering
How Do You Switch Between The Three Metering Modes?
Spot Metering and Exposure Lock
The AEL button
Combine AEL with Spot Metering
A Brief Recap
Steadyshot™
White Balance
Auto White Balance and Pre-Set White Balance
Tweaking the Pre-Set White Balance
The Color Temperature setting
Custom White Balance
Flash, Fill Flash, and Wireless Flash
1) and 2) Auto Flash and Fill Flash
3) Flash Exposure Compensation
4) Rear Sync Flash
5) Wireless Flash
6) and 7) ADI and Pre-Flash TTL
8) Red-Eye Reduction Mode
Advanced Topic: The Histogram Display
Using the Histogram for a Finer Degree of Control
Creative Styles
Contrast Setting
Saturation Setting
Sharpness Setting
Combining Settings
B&W Mode
AdobeRGB
Summary of Chapter 5

Chapter 6 - More Really Cool Advanced Features
The Panorama Modes
3D Panorama
Other ways to view 3D .mpo Files
Continuous Advance Priority AE
Frequently Asked Questions regarding Focus-tracking with CAPAE
Dynamic Range Optimization ("D-RANGE")
High Dynamic Range (HDR) Function
DRO vs. HDR
Handheld Twilight Mode
Multi-Frame Noise Reduction
Face Detection
Smile Shutter
All About GPS (A55v only)
Geotagging the Old Way
So What Can you Do with This Information?
Viewing on a Map
GPS Menu Settings
My Personal Camera Settings
Menu Settings
Function Parameters
Summary of Chapter 6

Chapter 7 - Movie Mode
Introduction
More Detail
Best Lenses for Movie Making
External Microphones
External Display
How to specify the f/stop and Exposure in Movie Mode
Importing your Files to your Computer
.modd and .moff Files
The File Formats
Video Formats
Editing your Footage
Saving a Freeze Frame
Creating Discs
Burning AVCHD videos
Creating a Data Disc
Movie Tracer
Playing Movies on your PS3
Tell a Story
Summary of Chapter 7

Chapter 8 - The "Secrets" of Light and Composition
Writing with Light
Composition – The Rule of Thirds
Out of place shot
Texture
Classical Portrait
Environmental Portrait
"Hey, Look at Me!"
How The Screen Can Help You Get More Creative
Epilogue
Summary of Chapter 8

Chapter 9 - Wireless Flash and Advanced Flash Topics
Introduction
How to Use Wireless Flash
How does it work?
Will the Pre-Flash Bursts Affect the Exposure?
How to do "Ratio Flash" for professional lighting results
Bounce Flash
Light Modifiers
Flash and Continuous Shooting
Manual Flash Mode (HVL-F58AM, HVL-F56AM and HVL-F42AM Only)
High Speed Synch (HSS) flash
How to Activate HSS
Which Flash Shall I Get?
Parting Shot
To Probe Further
Summary of Chapter 9

Chapter 10 - Digital Imaging Concepts Explained
File Format Executive Summary for the Impatient Reader
The Chapter Begins…
"What's a pixel? What's a megapixel?"
"How many Megapixels are enough?"
File Types
JPG Compression Artifacts
The Big Deal about RAW
Image Size
Image Size and Resolution
Memory Cards
Some Background on MemoryStick Pro Duo
Some Background on SD Memory Cards
Memory Card Corruption Issues
Dust on the Sensor / Condensation on the Mirror
"Hot Pixels" on the Image Sensor
Summary of Chapter 10

Chapter 11 - An Introduction to Sony's Software
Read This First
Introduction
After you Install
Automatically Transfer Your Images
Browse your Images
Basic Editing
Rotating and Cropping
Saving Your Image
Adjusting the Tone Curve and the Color Balance
Sharpness
Printing
Other Editing Software
RAW conversion using Image Data Converter
Version Stack
Extreme examples
What's Available
Taking Things Further…

Chapter 12 - Additional Resources
Internet Forums and Discussion Boards
Lens Rental
Camera and Lens Review Sites
Two Outstanding Imaging Magazines
25 Ways to "Wow!" e-Booklet
Advanced Topics 1 and 2
The Friedman Archives Seminars
The Road to China
The Maui Xaphoon
Epilogue

Appendix A - A "Cookbook" for Special Shooting Situations
Introduction
Fireworks
Artistic Waterfalls
Stage Performances / Rock Concerts
Shooting in Snow
Nighttime time exposures
Outdoor Group Portraits
Street Photography
Sunsets and Silhouettes
The Moon
Nighttime Sports
Christmas Lights
Product Shots
Interiors that sell
Lightning
Candlelight Shots

Appendix B – Memory JoG Cards

Index
Hey, did you ever expect to get so much information for so little?
Back to the Friedman Archives Home page