---






Capture One Example
David Kilpatrick (publisher of PhotoWorld) has a wonderful article comparing no less than SEVEN 3rd-party RAW processing software (you can find it here: http://www.photoclubalpha.com/2008/02/21/a700-6400-iso-seven-raw-processors), and I was rather surprised to learn that, according to his test results, the new Capture One version 4 software actually produced less noise from high-ISO shots than all the others, including Sonyís own IDC software. Whatís more, Capture One (produced by Phase One) had a free trial offer of their Version 4 software, available at http://www.phaseone.com/Content/Downloads/CO4.aspx.
I wonder how it would do on older RAW files, specifically those shot with my trusty A2 (a great travel camera if you donít need things like responsiveness or low noise at high ISO settings). I pulled up an old shot I took in Chicago at night, a shot where I completely forgot to set the camera to its lowest ISO to minimize noise, making the image unsellable. (The sensor on this camera is so small that even shots taken at ISO 200, as this image was, can show considerable noise overall.) I had shot this image in RAW + JPG mode; here's a 72-dpi version of the .JPG shot: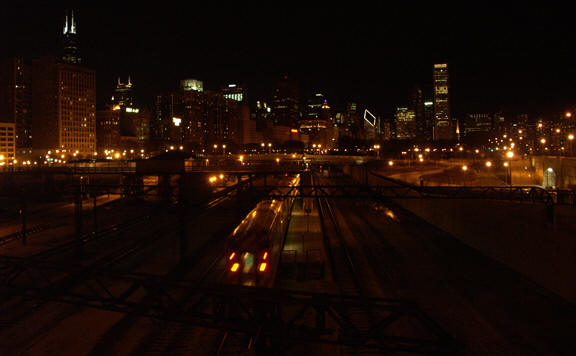 It's a mediocre shot at best, but great for experimentation. Below is my first attempt to improve it by going back to the RAW file, adjusting the color balance and curves via Adobe Camera RAW, and then transferring that to Photoshop where it was saved as a .jpg: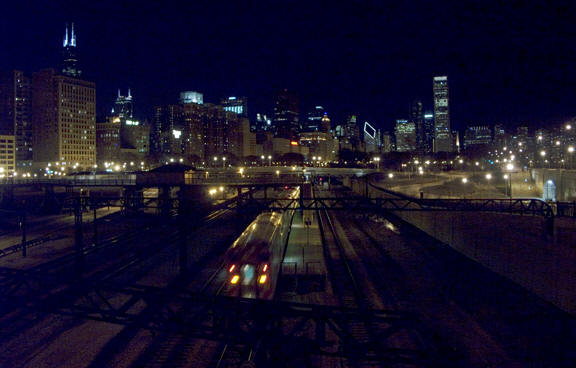 A little different, but still not out of the "Yuk" stage. What's worse: Have a look at the noise and splotchy color in this 100% crop: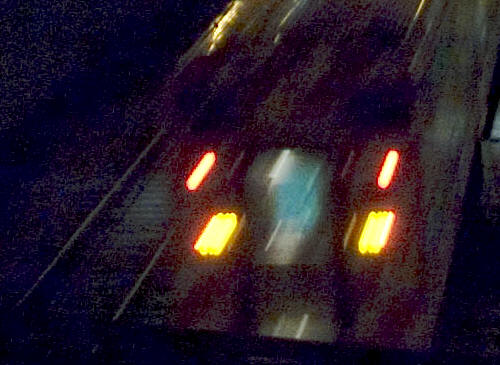 A tough image, and not at all to my liking!
On to the Beta version of the Capture One software. The software is still kind of unstable Ė it hung a few times on my XP laptop but after several reboots I was able to get it to do amazing things with this difficult shot.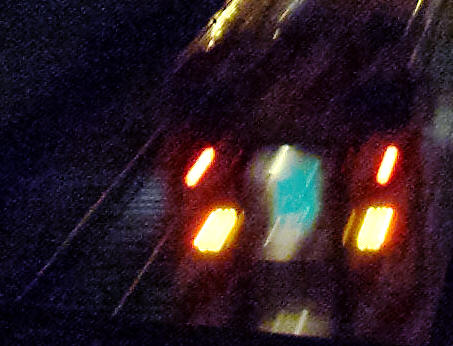 Okay, it's not a night-and-day difference, but interestingly you can see a definite difference in the way the noise is handled and the colors are not so splotchy. How did the final image come out?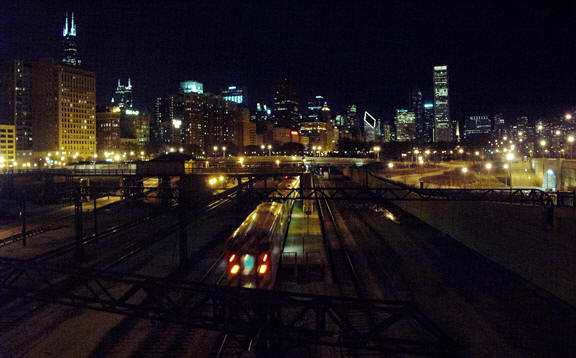 Summary: Capture One did a much better job, and once you get used to the user interface you can actually tweak any given image using fewer mouse clicks than any other software Iíve tried so far Ė a welcome change! I think I've found my new favorite RAW processing and workflow tool. Thanks, David!
Original images are available for download for those who are interested:
File processed via Minolta's RAW file processor
File processed via Capture One
Readers of this newsletter can subscribe to PhotoWorld at a special rate, by the way. It is a great magazine and Davidís efforts often save me a great deal of time. You can be the recipient of this outstanding publication by subscribing here: http://friedmanarchives.com/photoclubalpha.htm .
---
Addendum
Since publishing the above, I received a very enthusiastic series of emails from Conrad Ware, who took my sample RAW image and ran it through his copy of Noise Ninja, with which he was very familiar and sent me the results for comparison. He also sent me a plethora of Noise Ninja noise profile files which characterize the A2's noise structure. Here are his results, followed by some of his explanations of what he did: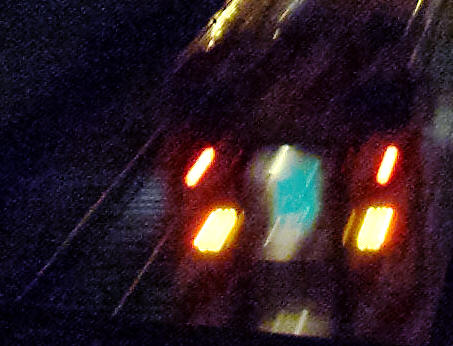 Capture One version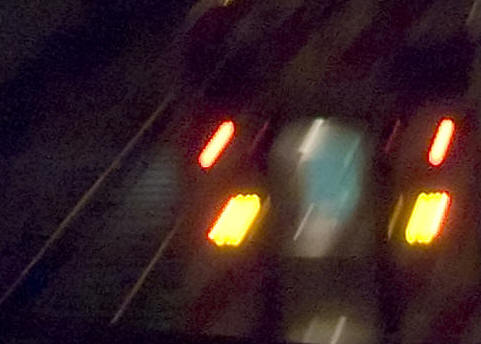 Noise Ninja version
Quite an improvement! Here's the full-sized image, and the rest of Conrad's email, where he describes how he did it:
"I loaded the Chicago @ night RAW shot into Adobe RAW 4.4.1. I did change 3 of the (default) settings in the Adobe RAW 4.4.1 program: the Temperature to 2650 (default4400), the Brightness to +84(default+50) and the Contrast to -25 (default+25), which I hope came up with a quick approximant color and tone match of your tweaked.jpg? Then I opened it into PS CS3, Noise Ninja-ed it, saved to .jpg and attached to this e-mail.
I am also attaching 11 Noise Ninja ISO-Noise Profiles for the A2 Camera which no longer seem to be available on the Picture Code LLC web site. They all go in one directory to which you can browse to load a profile from within Noise Ninja. These are a great help in getting rid of the noise. The Profile I used was the DiMAGEA2_iso200_8mp_jpg2_shMed_conMed_satMed_3e-02sec.nzp (52.1 KB). I hope you find these samples helpful and praise worthy!
Thank you again Gary for writing the Konica Minolta A1 / A2 / A200 Step-By-Step Illustrated e-book and the Advanced Topics e-booklet for the A2. I'm glad someone else besides me likes this camera. Keep up the good work!"
Conrad Ware
DiMAGEA2_iso64_2mp_jpg2_shMed_conHi2_satMed_daylight_4e-03sec.nzp
DiMAGEA2_iso64_8mp_jpg2_shMed_conMed_satMed_7e-02sec.nzp
DiMAGEA2_iso100_2mp_jpg2_shMed_conHi2_satMed_daylight_2e-03sec.nzp
DiMAGEA2_iso100_8mp_jpg2_shMed_conMed_satMed_7e-02sec.nzp
DiMAGEA2_iso200_2mp_jpg2_shMed_conHi2_satMed_daylight_2e-03sec.nzp
DiMAGEA2_iso200_8mp_jpg2_shMed_conMed_satMed_3e-02sec.nzp
DiMAGEA2_iso200_8mp_jpg2_shMed_conMed_satMed_3e-02sec1.nzp
DiMAGEA2_iso400_2mp_jpg2_shMed_conHi2_satMed_daylight_1e-03sec.nzp
DiMAGEA2_iso400_8mp_jpg2_shMed_conMed_satMed_8e-03sec.nzp
DiMAGEA2_iso800_2mp_jpg2_shMed_conHi2_satMed_daylight_5e-04sec.nzp
DiMAGEA2_iso800_8mp_jpg2_shMed_conMed_satMed_4e-03sec.nzp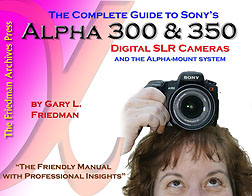 Want to learn more about the secrets of taking great pictures? My ebooks discuss the "universal truths" of lighting, composition, f/stops, and shutter speeds with the outstanding Konica Minolta and Sony Alpha digital cameras!! Click Here for a complete list!
Back to the Friedman Archives Home page
www.xaphoon.com www.notyourordinary.com www.dataegg.org . .